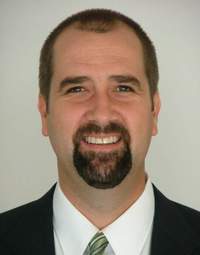 Darrin Kirby
Affiliate Broker
(615) 519-3495
(615) 591-5323 Fax
My name is Darrin Kirby. Having been born and raised in Franklin, I have seen a tremendous amount of growth and development in this community. In 1992 I established the Grassland Grill, a local family restaurant. With over twelve years of hard work and dedication, I learned how to build long-term personal and business relationships.

After getting married and having the first of our two daughters, my wife and I decided to sell The Grill. In 2004 I began pursuing a license in the real estate appraisal field. I have been employed by a local residential appraisal company. I have seen the opportunity in real estate sales, and I know the knowledge and experience I have gained will help me better serve you in the exciting process of buying, selling or building your home. I know the importance of listening to the needs and desires of my clients.

The decision to buy or sell a home is one of the biggest decisions we ever make. I welcome the opportunity to assist you with any of your real estate needs.