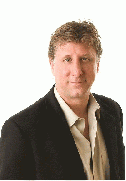 Don McKim
Afilliate Broker
(615) 714-3403
(615) 261 9192 Fax
Unmatched representation and negotiation!
I'm here to put my sales, marketing, negotiating abilities and perseverance to work for you!
I am a California native, born and raised in San Jose. I started my career in sales then decided to chase a personal goal. Based out of Nashville, TN, I spent 16 years in the music business. I was marketer at Arista Records, a tour manager, a live music cameraman and a concert video director. While in the music industry, I was fortunate enough to tour Europe with Paul McCartney and direct James Taylor's October Road Tour. In the film industry I worked as a P.A. on the set of The Kingdom starring Jamie Foxx and Jennifer Garner, just to name a few of many accomplishments.
If my resume doesn't prove that I have what it takes to work with the best, my actions will. I have the skills and knowledge to make the selling or purchasing of your home a smooth and enjoyable process. Contact me today!