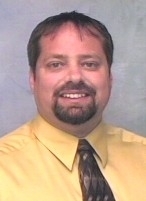 Gary Mann
Affiliate Broker
(615) 584-4262
(615) 303-7379 Fax
I'm Gary Mann, originally from Daytona Beach, FL. In 1993, I moved to Middle Tennessee and started working in the racing industry with several NASCAR race teams. And, for the past ten years I have enjoyed the challenges of professional stock car racing. On the more sane side, I enjoy people and want to help whenever possible. I hold a BS in Psychology from David Lipscomb University and a Masters in Marriage and Family therapy from Trevecca University. One of my goals is to provide family counseling as a part of a church ministry staff.

In 2000 I meet and married the love of my life Denise who also has a heart for ministry. She enjoys interpreting for the deaf and has taught American Sign Language classes at church to help bring the hearing and deaf communities together.

Since that time, we took an 18-month assignment to Mississippi but we knew we would ultimately return to Middle Tennessee. With each move we bought and sold several homes, both residences and investment properties. I have had a life-long interest in Real Estate, inspired by my father and his real estate investment portfolio, so each of these transactions culminated in my decision to make a career change. I came to the conclusion that I could do a better job of customer service for others than what we had received. I believe that the experience of investing in real estate, whether for a residence or to build wealth, should be a pleasant experience, not rushed but thoroughly enjoyed, thoroughly researched, and certainly efficiently and professionally handled.

If you are interested in buying or selling, I would be privileged to have the opportunity to serve you in the same manner I wish to be served.