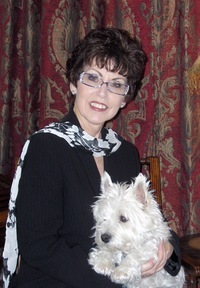 Gayle Garrett
Affiliate Broker
(615) 663-1791
(615) 591-5323 Fax
Hello, I am Gayle Garrett, Realtor with Inman Realty Group in Franklin, Tennessee. I thank-you for dropping by. Let me tell you a little about myself.

I am married to Bob and have been for 39 wonderful years. We have five grown children. We have two daughters, Judy and Kelly. Our three sons are Rob, Scott and Shannon.

They have blessed us with seven grandchildren. Dorian, Garrison and Macy belong to Kelly. Miss Cami is Judy's. Ryan and Owen are Scott's. Shannon, Jr. is Shannon's, of course! We are not unlike most parents and grandparents. Our families and extended families are a great source of joy for us.

We have been blessed to travel throughout the United States, Canada, Mexico, England and Scotland. The understanding of different regions, cultures and customs brings invaluable expertise to me as a Realtor.

I have a varied background which includes: legal secretary, executive congressional secretary in the U.S. House of Representatives, Washington, D.C., entertainment management, booking and logistics and retail management for Saks Fifth Avenue.

I understand the importance of an investment in real estate. Details are important to you and they are important to me. These are the ingredients that make a successful transaction for both of us.

I look forward to working with you during your transition period and beyond.