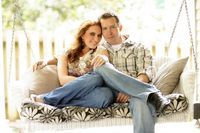 J D Inman
Broker / Owner
(615) 335-6919
(615) 591 5323 Fax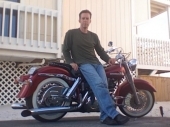 I love to write fiction. This is my first published book. I'd love for you to read it and let me know what you think. The next book, Crawl Space, is in the works now and there's a sequel to Beyond the Sun in this brain too.
I'm JD Inman. I grew up and live in Franklin but work the entire Greater Nashville area and I would be happy to represent you whether you sell, buy or build a home. I also work with developers and builders of new construction and can assist you with purchasing new construction or finding land that fits your needs.

Along with my Broker's license, I am also a licensed physical therapist. I earned my masters degree in Physical Therapy from Loma Linda University in 1994 and spent over ten years working in health care with the last half concentrated in sales. My mother was in the real estate business as I grew up and I learned the value of investing in property. As I was able to begin investing, I saw more and more opportunity in real estate sales and made the transition to full time real estate in 2003.

In January 2005, my mother and I were given the opportunity to open our own company. We are amazed every day to see the blessings God continues to give us. In September of 2008 I married the love of my life, Brittany, and she has come on board as co-owner and administrative director for the company. It is a joy to work along side her everyday. One of our greatest blessings is to be able to work with the wonderful people that we have met along the way.

I'm looking forward to the years ahead with great excitement and hope to have the opportunity to assist you personally with your real estate needs.

Call us to discuss how we can tailor our services to meet your real estate needs. We are working diligently to be your brokerage of choice.