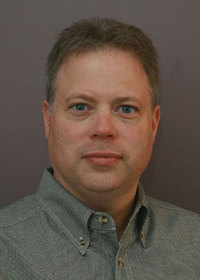 Marty Paoletta
Affiliate Broker
(615) 305-3071
Marty Paoletta joins Inman Realty Group with prior experience in web marketing & sales of highline vehicles. With creative development experience, as well as a lifetime of creative music industry work, including recording, songwriting, and performance, Marty knows what it takes to create interest in a listing.
"There are a lot of homes for sale out there. Now more than ever, you want your listing to get noticed." Marty believes that his music background helps him see things in a different light. "When a perspective buyer comes across your listing, it should stop them right in their tracks… long enough to pick up the phone or send an e-mail to get information. I believe I can do this for you."
Marty knows that it takes all the human senses in making a home purchase decision. He believes that being there in the process with his clients is what makes the difference. "My mother taught me early on that listening to, visualizing, and feeling everything my client feels will help me better understand their specific needs. This is how I am able to confidently give advice on one of the most important decisions they will make."
Marty has lived in the Franklin area for over eighteen years. He is married, and has a son who will shortly attend Penn State University on a partial scholarship. His wife, Angelina has a translation, immigration, and accounting business. Both Marty and his wife are passionate about helping immigrants in Williamson County.
"Angelina is originally from Peru and received her citizenship a couple of years ago. We went through the process together. It was wonderful to watch her be sworn in. My grandfather came to America from Florence, Italy, through Ellis Island. For us, it would be impossible to ignore the current situation. We want to be part of the solution."
Marty listens to your needs and strives to the end result – your satisfaction!